Job Family: 
Industrial Operations
Contract Type: 
Unlimited-term
Automation Technician (Electrician I)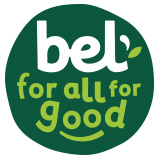 You know our brands, The Laughing Cow, Babybel, Boursin, Kaukauna, Merkts and Price's, which elicit smiles across America. They are daring, responsible and deliver dairy goodness. As you imagine, this mindset is contagious! Bel Brands USA is part of an international family company, which has led an ambitious growth strategy for 150 years and is today the world's third largest branded cheese company. If like our 12,000 employees globally, you want to have an impact in an entrepreneurial and demanding company, and share smiles around the world, dare to live the Bel experience!
Be you. Be ambitious. Be Bel.

Bel Brands USA has been named Chicago's "101 Best and Brightest Companies to Work For" for 10 years in a row. The company is headquartered in Chicago and operates three manufacturing plants in Little Chute, WI, Leitchfield, KY, and Brookings, SD.
Job Description Summary
Assemble, install, test, and maintain (preventive maintenance, corrective maintenance, improvements) electrical or electronic wiring, equipment, appliances, apparatus, fixtures, etc. using hand tools and power tools. Maintain all the systems that provide power to the equipment.
Essential Duties and Responsibilities
Connect wires to circuit breakers, transformers, or other components.
Install ground leads and connect power cables to equipment, such as motors.
Place conduit (pipes or tubing) inside designated partitions, walls, or other concealed areas, and pull insulated wires or cables through the conduit to complete circuits between boxes.
Fasten metal or plastic boxes to house electrical switches or outlets.
Plan layout and installation of electrical wiring, equipment and fixtures, based on job specifications and local codes.
Prepare sketches or follow blueprints to determine the location of wiring and equipment and to ensure conformance to building and safety codes.
Provide preliminary sketches and cost estimates for materials and services.
Inspect electrical systems, equipment, and components to identify hazards, defects, and the need for adjustment or repair, and to ensure compliance with codes.
Diagnose malfunctioning systems, apparatus, and components, using test equipment and hand tools, to locate the cause of a breakdown and correct the problem.
Test electrical systems and continuity of circuits in electrical wiring, equipment, and fixtures, using testing devices such as ohmmeters, voltmeters, and oscilloscopes, to ensure compatibility and safety of system.
Repair or replace wiring, equipment, fixtures, etc. using hand tools and power tools.
Perform business management duties such as maintaining records and files, preparing reports and ordering supplies and equipment.
Advise management on whether continued operation of equipment could be hazardous.
Construct and fabricate parts, using hand tools and specifications.
Use a variety of tools and equipment such as power construction equipment, measuring devices, power tools, and testing equipment including oscilloscopes, ammeters, and test lamps.
Organize, plan, and prioritize work - Develop specific goals and plans to prioritize, organize, and accomplish the work.
Make decisions and solve problems - Analyze information and evaluate results to choose the best solution and solve problems.
Troubleshooting - Determine causes of operating errors and decide what to do about it.
Communicate with supervisors, peers, or subordinates -- Provide information to supervisors, co-workers, and subordinates by telephone, in written form, e-mail, or in person.
Get information - Observe, receive, and otherwise obtain information from all relevant sources.
Update and use relevant knowledge - Keep up-to-date technically and apply new knowledge to the job.
Think creatively - Develop, design, or create new applications, ideas, relationships, systems, or products, including artistic contributions.
Follows all Good Manufacturing Practices as stated within the policy.
Follows all Safety Rules and procedures by working safely and ensuring safety of others.
Follows all food safety procedures.
Follows all environmental protocols as applicable to job to prevent pollution to air, land, or water.
Follows all sanitation procedures and work instructions.
Follows all continuous improvement actions and rules and best practices.
Perform other miscellaneous duties as assigned by management.
Qualifications and Competencies
Minimum education and experience required:
Requires a High School Diploma or equivalent.
Requires 1 to 3 years of experience relating to electrical and general maintenance and repairs.
Ability to read and understand shop orders and electrical schematics.
Ability to function as a team member and contribute to group goals.
Ability to operate a variety of hand and power tools, such as electrical wire crimpers and trimmers, screwdrivers, sockets and wrenches, pipe wrenches, a PH meter, and electrical test equipment such as volt, ohm, and amp meters. 
Requires good knowledge of the principles of electricity and mechanical aptitude.
Requires the ability to work in confined spaces.
Requires good oral communication skills to effectively deal with coworkers.
International experience preferred
Audit methods and quality improvement tools (Statistics).
Performance Expectations
Quality, accuracy, timeliness, reliability, and thoroughness of work performed; ability to gain the trust and respect of management, coworkers and brokers; maintain the integrity of confidential business and product information; ability to communicate effectively and develop good working relationships with other employees is essential to accomplish goals and objectives of the department.
Physical Demands
The physical demands described here are representative of those that must be met by an employee to successfully perform the essential functions of this job.  While performing the duties of this job, the employee is frequently required to stand, sit, and use hands to touch objects or controls. The employee is occasionally required to reach above shoulders, climb or balance, and stoop, kneel, crouch, crawl and/or talk or hear.  The employee is regularly required to walk. The employee must frequently lift and/or move up to 10 pounds and must occasionally lift and/or move up to 50 pounds while performing electrical repairs and changing-out motors and pumps.  Specific vision requirements of this job include close vision, distance vision, peripheral vision, color vision, depth perception, and the ability to adjust focus.
Work Environment
The work environment characteristics described here are representative of those an employee encounters while performing the essential functions of this job.  The employee regularly works near moving mechanical parts, in proximity to the risk of electric shock, in outdoor weather conditions, in high precarious places, and in proximity to fumes or air-borne particles.  The employee must occasionally work in proximity to toxic or caustic chemicals, in non-weather related extreme cold or heat, in outdoor weather conditions, and near sources of vibration. The noise level in the work environment is usually loud and may, at times, be very loud.
Working Conditions
Work is performed largely in a manufacturing environment.  Hours of work will generally be at least 40 hours a week.  At times there will be some variation in work hours due to special projects, deadlines and other concerns.  The physical demands described here are representative of those that must be met by an employee to successfully perform the essential functions of this job.
Protective Equipment
Employees must wear FR rated uniform, safety glasses, slip resistant steel toe safety footwear, protective gloves, a hair net, Tyvex apron, and ear protection, as required.
Position Hours
Tuesday - Saturday 1:00 PM - 9:00 PM
Bel Brands is an equal employment opportunity employer. All qualified applicants will receive consideration for employment without regard to race, color, religion, sex, sexual orientation, gender identity, national origin, age, protected veteran status, disability status or any other basis protected by applicable federal, state, or local laws. Bel Brands also prohibits harassment of applicants or employees based on any of these protected categories. It is also Bel Brand's policy to comply with all applicable federal, state and local laws respecting consideration of unemployment status in making hiring decisions.
Bel Brands is committed to recruiting, hiring and promoting people with disabilities and veterans. If you need an accommodation or assistance in using the website, please call 312-462-1500.
If you think that this job is for you, please click now on the button "Apply".