Contract Type: 
Unlimited-term
Account Manager Drug, Discount, Natural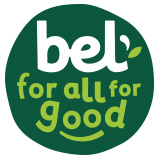 For All, For Good, our company signature, reflects Bel's commitment to a healthier and responsible food for all. This mission mobilizes our nearly 13,000 employees every day in over 30 countries to build a profitable and sustainable business model.  Universal and positive, you know our global brands - The Laughing Cow®, Kiri®, Mini Babybel®, Boursin®, as well as Kaukauna®, Merkts® and Price's® in the U.S.  We continue to reinvent our brands to offer healthier and responsible fruit and dairy snacks to all consumers.  Do you want to join a company with strong brands that puts consumers and responsibility at the heart of the decision-making process? Then Bel is right for you!
Bel Brands USA has been named Chicago's "101 Best and Brightest Companies to Work For" for 10 years in a row. The company is headquartered in Chicago and operates three manufacturing plants in Little Chute, WI, Leitchfield, KY, and Brookings, SD.
Job Description Summary:
This position is responsible for the sales of all Bel Brands USA branded products in the specified channels Drug, Discount and Natural. In addition, this role is responsible for the leadership and accountability of the external Broker Partner responsible for the respective channel's businesses. This position will function as the Company's primary representative of the region, having a high degree of autonomy and accountability for sales volume, trade spending, net sales and broker management.  Cross-functional collaboration with SS&P, Category Leadership, Sales Finance, Retail Excellence, Marketing and Supply Chain is critical. Up to 50% business travel is required (post Covid); The key accounts include but are not limited to:  Walgreen's, CVS, LIDL, KEHE, & retailers in natural channel such as Fresh Thyme, New Seasons, Earth Fare, INFRA & NCG
Essential Duties and Responsibilities
Functions as the Company's primary representative for the specified channels and accounts and is held accountable for sales, volume and the proper management of the trade budget systems

Oversees and provides clear direction of the Company's sales and marketing activities, with direct presentations to the top distributors, retailers and brokers within the channel

Manages and supervises broker communications

Meticulously manage a field promotion budget and volume forecast to achieve budgeted sales volume of all Bel products within the allotted trade

Leads appointments in presenting the marketing and new item programs for Bel Brands

Aligns all professional objectives with the sales organization and the Company's goals and vision

Ability to collaborate cross-functionally, internally and externally
Qualifications and Competencies
Bachelor's degree and/or equivalent experience required

Must have a minimum of three years successful food sales experience, preferably involving distributors, natural channel customers & broker sales management

Proven ability to execute an effective marketing & sales strategy; can analyze the competitive landscape, define a course of action and meet the needs of brokers, distributors, and customers

Ability to forecast and communicate weekly volume and spending information.

 
Specific competencies required:
Solid working knowledge of Excel, Word and PowerPoint required, along with the ability to understand/analyze syndicated data

Persuasive and influential sales communication skills; understands audience and adjusts communication to drive desired results

Should be a highly motivated and organized self-starter who strives for excellence and thrives in an independent work environment; should also possess strong planning skills and be disciplined in time management

Must be a solid strategic thinker who can decisively prioritize competing demands and assess multiple outcomes with limited information

Must possess a presence that fosters positive interactions within all levels of the broker and trade management community

Should have business maturity, impeccable personal integrity and be committed to ongoing individual professional development

Must have excellent attention to detail and communication skills

Language skills:  proficient in written and spoken English required
Performance Expectations: Confidentiality, quality, accuracy, timeliness, reliability, and thoroughness of work performed; ability to gain the trust and respect of management, coworkers; maintain the integrity of confidential business and product information; ability to communicate effectively and develop good working relationships with other employees is essential to accomplish goals and objectives of the Sales Department.
Working Conditions:  Work is performed largely in a field environment.  Hours of work will generally be during regular business hours with at least 40 hours a week.  At times there will be some variation in work hours due to, special projects, deadlines and other concerns and the account manager must be willing to put in the extra time & efforts to manage expectations.  Up to 50% business travel is required, with a minimum of nine (9) days per month working retail.
Bel Brands is an equal employment opportunity employer. All qualified applicants will receive consideration for employment without regard to race, color, religion, sex, sexual orientation, gender identity, national origin, age, protected veteran status, disability status or any other basis protected by applicable federal, state, or local laws. Bel Brands also prohibits harassment of applicants or employees based on any of these protected categories. It is also Bel Brand's policy to comply with all applicable federal, state and local laws respecting consideration of unemployment status in making hiring decisions.
Bel Brands is committed to recruiting, hiring and promoting people with disabilities and veterans. If you need an accommodation or assistance in using the website, please call 312-462-1500.
If you think that this job is for you, please click now on the button "Apply".