Contract Type: 
Unlimited-term
Director Finance Planning and Analysis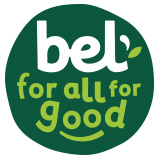 You know our brands, The Laughing Cow, Babybel, Boursin, Kaukauna, Merkts and Price's, which elicit smiles across America. They are daring, responsible and deliver dairy goodness. As you imagine, this mindset is contagious! Bel Brands USA is part of an international family company, which has led an ambitious growth strategy for 150 years and is today the world's third largest branded cheese company. If like our 12,000 employees globally, you want to have an impact in an entrepreneurial and demanding company, and share smiles around the world, dare to live the Bel experience!
Be you. Be ambitious. Be Bel.

Bel Brands USA has been named Chicago's "101 Best and Brightest Companies to Work For" for 10 years in a row. The company is headquartered in Chicago and operates three manufacturing plants in Little Chute, WI, Leitchfield, KY, and Brookings, SD.
Job Description Summary
This position will partner with the CFO in providing strategic financial leadership that gives financial visibility to the company and enables profitable growth. This position assists all cross-functional partners with integrating sound financial practices into every part of the company. Areas of direct responsibility include financial modeling, development of performance management scorecards & dashboards, creating customer & category profitability P&L's, project cost accounting, cash flow and monthly financial forecasting, annual budget process management, re-forecast process management, trade and brokerage reporting & management, long-term strategic budgeting and forecasting.
Essential duties and responsibilities
Lead a team of 6, chartered with providing financial information to assist management in making well informed business decisions.

Deliver insightful monthly business review packages that illuminate current conditions and contributing factors, as well as, opportunities for performance improvement and profitable growth.

Lead the annual budget process for the US.

In charge of animating the monthly S&OP process and lead all monthly re-forecasts during the year.

Responsible for the Risk & Opportunities process of the company

Assist the accounting team during monthly closing operation

Further develop Customer and Category Profitability P&L's that facilitate calibration of our business strategies and help to ensure continued profitable growth.

Lead the s

upport to the Brand teams in the development of their innovation and other prospective strategies, providing financial support and advice during the development, planning, and execution stages.

Co-lead the implementation of the Revenue Growth Management program

In charge of providing adequate analysis of the cash situation (working capital analysis and forecast, Cash flow forecast, Forex exposure)

Mentor, guide, and develop direct reports and other team members to optimize performance and ensure the department is staffed with high caliber, engaged talent.

Provide coaching and training to management and cross-functional partners on financial practices and management to ensure they have an optimal understanding of the business and their respective areas of fiscal authority.
Qualifications and Competencies
1.) Minimum degree and experience required:
Bachelor's degree in Finance or Accounting; MBA in a financial discipline preferred. CPA preferred.

10+ years' experience in progressive finance/accounting roles with a background in manufacturing and/or distribution companies selling to mass market retail customers.

Strong Drive, strong impact, conciseness, ability to positively challenge and very good understanding of the business are key attributes to the role.

Entrepreneurial spirit coupled with exceptional leadership, analytical, partnering, team building, and communication skills.

Self-starter; willing to take initiative

Strong sense of "managing up"; keeps track of open items and issues and keeps management appraised of progress, as well as any bottlenecks and areas of opportunity

Ability to take full ownership of processes with a deep understanding of the numbers

Quick learner; ability to multi-task and manage several processes at once (with proper prioritization)

Strong leadership skills and a strong sense of professional skepticism with a willingness to appropriately challenge business partners

Must have the ability to work with large amounts of data, decipher what is relevant, and summarize for management.

Excellent Excel skills required (pivot tables, vlookups etc.) and Power BI experience a plus

Ability to learn systems and software quickly (XTEL, SAP, JDA, BPC,….)

Experience implementing new financial reporting systems, cash forecasting and comprehensive customer/product line profitability and standard cost models.

Expertise in financial management of international sales, France import supply chains, and foreign operations.

Proven capabilities managing annual budget processes and identifying/implementing efficiencies that deliver substantive time/cost savings and improved accuracy.



2) Specific competencies: (foreign languages, specific knowledge)
Requires excellent oral, written, and communication skills.

English required, French a plus

International experience welcome
Performance Expectations: Confidentiality, quality, accuracy, timeliness, reliability, and thoroughness of work performed; ability to gain the trust and respect of senior management, management team at the facility and employees, maintain the integrity of confidential business and product information; ability to communicate effectively and develop good working relationships with employees at all levels of the company, ability to work with and through others is essential to accomplish goals and objectives of the Company.
Working Conditions: Work is performed largely in an office environment. Hours of work will generally be during regular business hours with at least 40 hours a week. At times there will be some variation in work hours due to special projects, deadlines and other concerns. Ability to occasionally lift up to 30 lbs. Limited travel will be required on an as-needed basis. Approx. 15% Travel required
The physical demands described here are representative of those that must be met by an employee to successfully perform the essential functions of this job. Reasonable accommodations may be made to enable individuals with disabilities to perform the essential functions.
Relationships: Strong working relationships with Corporate Finance, as well as with the Finance teams at the other US locations, C-suite management, and all cross-functional partners.
Bel Brands is an equal employment opportunity employer. All qualified applicants will receive consideration for employment without regard to race, color, religion, sex, sexual orientation, gender identity, national origin, age, protected veteran status, disability status or any other basis protected by applicable federal, state, or local laws. Bel Brands also prohibits harassment of applicants or employees based on any of these protected categories. It is also Bel Brand's policy to comply with all applicable federal, state and local laws respecting consideration of unemployment status in making hiring decisions.
Bel Brands is committed to recruiting, hiring and promoting people with disabilities and veterans. If you need an accommodation or assistance in using the website, please call 312-462-1500.
If you think that this job is for you, please click now on the button "Apply".