Contract Type: 
Unlimited-term
Retail Excellence/Operations Manager West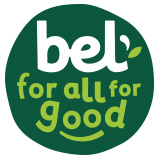 For All, For Good, our company signature, reflects Bel's commitment to a healthier and responsible food for all. This mission mobilizes our nearly 13,000 employees every day in over 30 countries to build a profitable and sustainable business model.  Universal and positive, you know our global brands - The Laughing Cow®, Kiri®, Mini Babybel®, Leerdammer®, Boursin®, as well as Kaukauna®, Merkts® and Price's® in the U.S.  We continue to reinvent our brands to offer healthier and responsible fruit and dairy snacks to all consumers.  Do you want to join a company with strong brands that puts consumers and responsibility at the heart of the decision-making process? Then Bel is right for you!
Bel Brands USA has been named Chicago's "101 Best and Brightest Companies to Work For" for 10 years in a row. The company is headquartered in Chicago and operates three manufacturing plants in Little Chute, WI, Leitchfield, KY, and Brookings, SD.
The Retail Excellence/Operations Manager, West is based in the Western USA (ideally remote work from home, located in California, Arizona, Portland/Seattle, Denver, Boise) and will be responsible for achieving key company objectives including the following: sales, market share and profit.  There will be a significant emphasis placed on the attainment of in-store retail grocery conditions, including distribution, in-stock position, shelf placement and display execution.  This position is accountable for the retail conditions of all Bel Brands USA branded and private label products across the Western part of the United States.
This position is responsible for driving accountability through the broker network, specifically with Acosta  Sales and Marketing.  Work includes  focus on field retail store coverage, set coverage, account special projects, new item excellence speed to shelf and placement, DSMPA (Distribution, Shelving, Merchandising, Pricing and Activation) adherence and training and development of the retail field sales force. Volume responsibility is approximately 13MM lbs. with over 25 customers.  Points of contact will be significant based upon the Broker Partner interaction – Key points of contact will be +20 individuals.  Up to 70% business travel may be required depending on the needs of the business.
Essential duties and responsibilities
Deliver Sales Fundamentals (Distribution, Shelving, Merchandising, and Pricing) goals across all stores on agreed to retail priorities.

Maintain continual improvement of sales coverage and productivity (VOR) of the broker field selling organization.

Proactively communicate with internal and external contacts to build upon opportunities.

Collaborate with Broker network on all major retail initiatives and monitor KPI scorecards.

Serve as a primary operations contact for the Regional Sales Teams.

Assist Regional Sales Managers and multi-functional resources (Marketing, Sales Development, Category Leadership, etc...) to communicate customer needs, objectives and opportunity action plans.

Coordinate the regional reporting and tracking need to ensure consistency control and process.

Effectively and properly use technology including communications of retail priorities, and coverage analysis, to have and effective feedback and measurement system.

Request and analyze specific retail conditions information to develop data base analyses and improve retail in-store presence results.

Build and develop analytical tools based on store level tactical details and ensure process and follow up occur.

Oversee the training and development of the broker organization with Bel Brands information and process expectations.

Identify needed training, desired system and work process improvements and maintain effective balance of store surge work and retail store coverage.

Ensure speed-to-shelf on new items. 

Manage and control all Single Source and Homestore activity in region and provide scorecard results for opportunity action planning.  




 




Qualifications and Competencies:
Bachelor's Degree and/or equivalent work experience

Minimum 5 years successful sales experience (CPG experience a plus)

Leadership Capabilities

Bel Brands organization culture alignment

Dare:  Take decisive actions and make decisions in a complicated and unpredictable world.

Commit:  Strive to attain operational excellence in all activities

Care:  Nurture a climate of trust & respect that cultivates the desire to grow, act & succeed.

Capability to drive accountability across all levels of the organization, internally and externally.

Demonstration of ability to train and develop internal and external team members.

Results-driven with a high sense of urgency and a passion to drive closure and deliver results

Capacity to challenge the status quo while supporting leadership decisions when necessary.




 

Communication / Collaboration Skills

Proven ability to develop and execute an effective retail sale strategy; meeting the needs of internal team members, broker partners, distributors and customers.

Strong written and oral communication skills with the ability to persuasively influence decisions

Ability to develop and articulate strategic recommendations to Sr. Management

Adept at building internal and external cross-functional relationships




 




Performance Expectations:




Confidentiality, quality, accuracy, timeliness, reliability, and thoroughness of work performed; ability to gain the trust and respect of management, coworkers; maintain the integrity of confidential business and product information; ability to communicate effectively and develop good working relationships with other employees is essential to accomplish goals and objectives of the Retail Excellence and Sales Department.





Working Conditions

:

 


Work is performed largely in a field environment.  Hours of work will generally be during regular business hours with at least 40 hours a week.  At times, there will be some variation in work hours due to, special projects, deadlines and other concerns and the Retail Excellence - Regional Supervisor must be willing to put in the extra time & efforts to manage expectations.  Up to 70% business travel is required, with a minimum of twelve (12) days per month working retail.




 




Location for this position is in our Western market area.
Bel Brands is an equal employment opportunity employer. All qualified applicants will receive consideration for employment without regard to race, color, religion, sex, sexual orientation, gender identity, national origin, age, protected veteran status, disability status or any other basis protected by applicable federal, state, or local laws. Bel Brands also prohibits harassment of applicants or employees based on any of these protected categories. It is also Bel Brand's policy to comply with all applicable federal, state and local laws respecting consideration of unemployment status in making hiring decisions.
Bel Brands is committed to recruiting, hiring and promoting people with disabilities and veterans. If you need an accommodation or assistance in using the website, please call 312-462-1500.
If you think that this job is for you, please click now on the button "Apply".