Job Family: 
Industrial Operations
Contract Type: 
Unlimited-term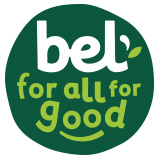 You know our brands, The Laughing Cow, Babybel, Boursin, Kaukauna, Merkts and Price's, which elicit smiles across America. They are daring, responsible and deliver dairy goodness. As you imagine, this mindset is contagious! Bel Brands USA is part of an international family company, which has led an ambitious growth strategy for 150 years and is today the world's third largest branded cheese company. If like our 12,000 employees globally, you want to have an impact in an entrepreneurial and demanding company, and share smiles around the world, dare to live the Bel experience!
Be you. Be ambitious. Be Bel.

Bel Brands USA has been named Chicago's "101 Best and Brightest Companies to Work For" for 10 years in a row. The company is headquartered in Chicago and operates three manufacturing plants in Little Chute, WI, Leitchfield, KY, and Brookings, SD.
Job Description Summary
The Supervisor, Production (Packaging/Process/Sanitation) demonstrates transformational leadership, while providing coaching and clear direction to his/her respective work group with a continuous improvement mindset, respecting Company policy and best practices. 
Essential Duties and Responsibilities
Demonstrate a passion for safety first—both employee safety and food safety.

Partner with employees to provide solutions to concerns.

Through a "Make it Happen" mindset, proactively work to improve the conditions and performance

of work area.

Take pride in producing a quality product and inspire and ensure work group to have that same mindset.

Employ an entrepreneurial spirit and fully own the operation of work area including (but not limited to) employee and food safety, efficiency, cost, complete and on-time delivery, proper sanitation, assessment of employee relations, best practice usage, and continuous improvement.

Ensure daily compliance of and successful passing of Integrated Management Systems such as FSSC, HACCP plans, ISO/OHSAS, etc.

Ensure company specifications are met by employees in work area in terms of finished product and consumption of raw materials/packaging. 

Participate in candidate selection for inclusion in the work force. Participate in coaching conversation for improvement. Participate in employee investigations and terminations as needed.

Monitor and put in place action lists to proactively improve Key Performance Indicators in line with company objectives and standards.

Identify and communicate potential opportunities for capital investments.

Follow and enforce all Good Manufacturing Practices as stated within the policy.

Follows and enforce all Safety Rules and procedures by working safely and ensuring safety of others.

Follow and enforce all food safety procedures.

Follow and enforce all environmental protocols as applicable to job to prevent pollution to air, land or water.

Follow and enforce all continuous improvement actions and rules and best practices.

Follow

and enforce

all sanitation procedures and work instructions.

Perform other miscellaneous duties as assigned by management.
Qualifications and Competencies
High School Diploma or GED equivalent required. Bachelor's degree in related field strongly preferred.

Ability to understand advanced level of cheesemaking/cooking equipment and technology.

Ability to perform and read Quality/Sanitation tests.

Should be proficient in MS Office. 

SAP experience helpful. 

Requires the ability to remain professional in all situations.

Requires excellent professional interpersonal, written and verbal communication skills, as well as excellent project management skills. 
Performance Expectations:  Confidentiality, quality, accuracy, timeliness, reliability, and thoroughness of work performed; ability to gain the trust and respect of senior management, management team at the facility and employees, maintain the integrity of confidential business and product information; ability to communicate effectively and develop good working relationships with employees at all levels of the company, ability to work with and through others is essential to accomplish goals and objectives of the Company. 
Working Conditions:  Work is performed in office and manufacturing environments.  Hours of work will generally be during regular business hours and average at least 40 hours a week.  There will be some variation in work hours due to special projects, deadlines and other concerns. Employee is required to frequently stand and walk through the plant and is required to inspect equipment.  There will be infrequent lifting up to 50 lbs., and occasional crawling into confined spaces, following OSHA regulations.  Some travel will be required – US as well as international.  All Safety and Quality guidelines must be adhered to when working in the plant. 
The physical demands described here are representative of those that must be met by an employee to successfully perform the essential functions of this job. Reasonable accommodations may be made to enable individuals with disabilities to perform the essential functions.
Relationships:   Strong working relationships with Quality Control, Purchasing, Logistics/ Distribution, Finance, Human Resources, and Legal (outside).
Acknowledgement:  This job description describes the general nature and level of work performed by employee assigned to this position.  It does not state or imply that these are the only duties and responsibilities assigned to the job.  The employee may be required to perform other job-related duties as requested by the Asst. Plant Manager/Production Manager or Production Supervisor.  All requirements are subject to change over time and to possible modifications to reasonably accommodate individuals with a disability.
Bel Brands is an equal employment opportunity employer. All qualified applicants will receive consideration for employment without regard to race, color, religion, sex, sexual orientation, gender identity, national origin, age, protected veteran status, disability status or any other basis protected by applicable federal, state, or local laws. Bel Brands also prohibits harassment of applicants or employees based on any of these protected categories. It is also Bel Brand's policy to comply with all applicable federal, state and local laws respecting consideration of unemployment status in making hiring decisions.
Bel Brands is committed to recruiting, hiring and promoting people with disabilities and veterans. If you need an accommodation or assistance in using the website, please call 312-462-1500.
If you think that this job is for you, please click now on the button "Apply".