Contract Type: 
Unlimited-term
Purchasing Site Representative (Buyer)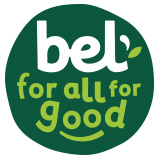 For All, For Good, our company signature, reflects Bel's commitment to a healthier and responsible food for all. This mission mobilizes 12,600 employees every day in over 30 countries to build a profitable and sustainable business model.
Universal and positive, our brands - The Laughing Cow®, Kiri®, Mini Babybel®, Leerdammer®, Boursin® - are constantly reinventing themselves to offer healthier and responsible fruit and dairy snacks to all consumers.
Do you want to join a company with strong brands that puts consumers and responsibility at the heart of the decision-making process? Then Bel is made for you!
Are you bold, pragmatic, and determined? Do you want to contribute to the transformation of an international agri-food company? Them come join us and measure the impact of your talent and energy in realizing an ambitious and sustainable company project!
#IWorkForAllForGood
Job Description Summary
The main areas for the Local Buyer are to lead and enforce purchasing processes, coordinate the purchasing activity between local teams/corporate.
Essential Duties and Responsibilities
General Duties

Create a culture of collaboration between different stakeholders (different functions at the plant, corporate, central) to gain adherence to Procurement policies through coaching and training.

Responsible for launching RFQs, RFI and competitive bidding (i.e. preventive maintenance, snow removal, minor repairs, spare parts and smaller Capital Equipment purchases).

Responsible for purchasing alignment of offers within a broad team, negotiation with vendors (payment terms, pricing, freight conditions, delivery, installation, insurance).

Able to code in SAP each purchase order by department; ordering to be validated by Senior Controller. Uses a high degree of accuracy in this process.

Support, develop, and implement cost savings and optimization initiatives by performing spend analysis, presentations to plant leadership and leading projects.

Responsible for creating new vendor, material codes, and create and maintain contracts in SAP, and placing purchase order (P.O.).

Responsible for solving issues of discrepancies with receipts and invoices through VIM and entering goods receipts.

Scan packing slips into ECM and transfer via SAP via Enterprise Scan.

Monitor and report to management the overall site purchasing activity with the appropriate KPI's. Propose solutions to reduce findings.

Participate actively in the purchasing community and keep fluid communication with other buyers.

All other duties as assigned.

Safety, Environmental and Quality

Follows all safety rules and procedures by working safely and ensuring safety of others.

Follows all environmental protocols as applicable to the job.

Follows all Good Manufacturing Practices as stated within the policy.

Follow all food safety procedures.

Maintains a sanitary and safe work area; performs housekeeping duties as necessary and/or required.

Detects potentially hazardous conditions and problems and takes appropriate action to report and/or correct.
Knowledge and Experience Requirements
High school Diploma or equivalent with some college and/or degree required.

Minimum of 2 years related work experience is preferred.

Microsoft Office (Word, Excel, Power Point), ERP systems and

SAP MM knowledge is preferred.

Experience working with cross-functional teams is preferred.

Demonstrated ability to manage multiple projects, prioritize tasks and complete assignments. with a high degree of accuracy and detail.

Strong interpersonal skills with the demonstrated ability to negotiate purchase agreements.

Ability to read, write and speak Spanish a PLUS.
Competencies and Abilities
Ability to communicate and develop good working relationships with team members.

Must be able to accurately and efficiently perform all job duties with a sense of urgency.

Exhibit Bel's core values of:

CARE

- Care is about developing others through a "high challenge / high support" approach. It's about empowerment, encouraging those who take measured risks. It's also about being able to manage tough discussions for the sake of others and for the sake of the organization.

DARE

-

Dare is about challenging our orthodoxies and challenging a "good enough" mindset, which begins with identifying imperfection and then taking measured risks. It's also about learning from failures and ensuring the right level of feedback to foster continuous improvement.

COMMIT

- Commit is about our ability to execute and our results orientation. It starts with committing to deliver ambitious results, making decisions according to our customers and committing to those decisions through unconditional collaboration.
Performance Expectations: Confidentiality, quality, accuracy, timeliness, reliability, and thoroughness of work performed; ability to gain the trust and respect of management, coworkers; maintain the integrity of confidential business and product information; ability to communicate effectively and develop good working relationships with other employees is essential to accomplish goals and objectives of the Department.
Working Conditions: Work is performed largely in an office environment at a manufacturing site. Hours of work will generally be during regular business hours and average at least 40 hours a week. At times there will be some variation in work hours due to special projects, deadlines and other concerns. This position requires travel approximately 10% of time and may require relocation within the Company in 2-3 years.
The physical demands described here are representative of those that must be met by an employee to successfully perform the essential functions of this job. Reasonable accommodations may be made to enable individuals with disabilities to perform the essential functions.

Relationships: Will have strong relationships with corporate purchasing, all departments at the plant, Finance, Supply Chain individuals.
If you think that this job is for you, please click now on the button "Apply". The recruitment team of your site will contact you very soon.